50 YEARS OF
PERFORMANCE FILTRATION
INNOVATION
ABOUT K&N
For over 50 years, K&N® has been an industry-leader in automotive filtration and technology—offering products to increase performance, protection, and longevity in thousands of vehicle applications for consumers worldwide.
OUR HISTORY
In the early 1960s, two motorcycle racers, Ken Johnson and Norm McDonald (K&N), developed a ground-breaking new idea for an air filter—one that could perform under the demands of dusty, dirty off-road environments. After experimenting with numerous types of filter media, they discovered that an oiled cotton design allowed the filter to not only capture contaminants very efficiently, but also allowed it to be washed and reused, and the original K&N® High-Flow Air Filter™ was born. Five decades later, K&N® is still innovating industry-leading filtration technology, and offers outstanding protection for everything from top-fuel dragsters to commuter vehicles across the globe.
K&N HIGHLIGHTS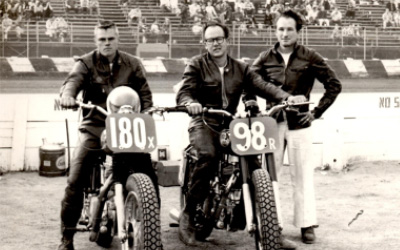 1952
Ken Johnson and Norm McDonald are both avid dirt-track racers in Southern California, and meet for the first time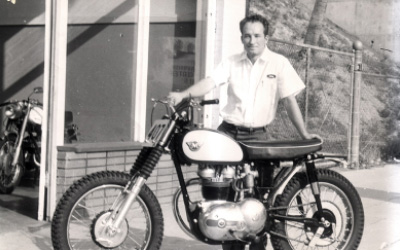 1957
Ken Johnson and Norm McDonald decide to go into business together, and open a motorcycle shop in Loma Linda, California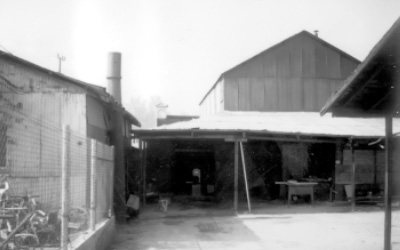 1969
Ken & Norm start developing a brand-new filter design—which would later become the iconic K&N High-Flow Air Filter™. K&N as a filter company is officially born. (Pictured: K&N's first manufacturing building in Riverside, CA)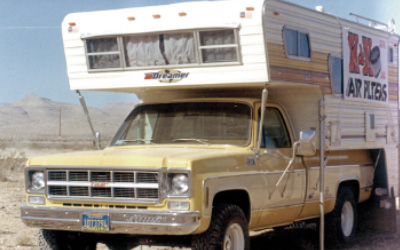 1970
K&N's very first race support trailer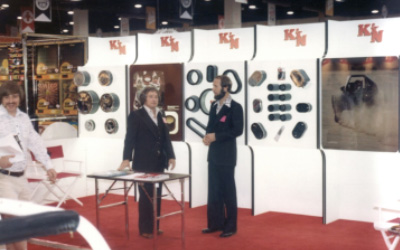 1972
Ken Johnson and Jerry Mall at the SEMA show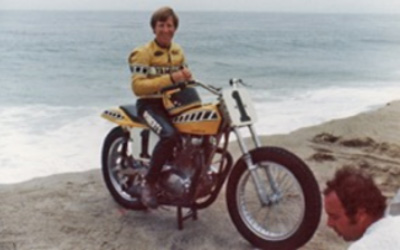 1974
"King" Kenny Roberts on his iconic K&N-equipped Yamaha race bike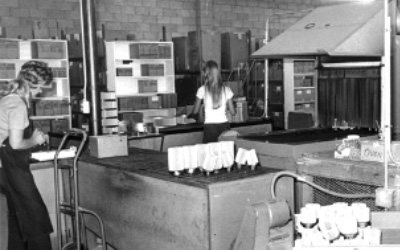 1977
Early years of manufacturing with K&N's first employee, Mary Lou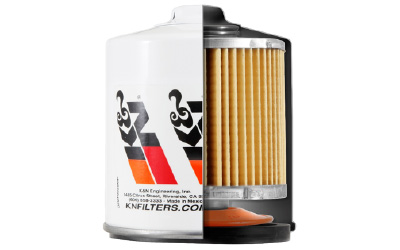 1988
K&N introduces the first Wrench-Off oil filter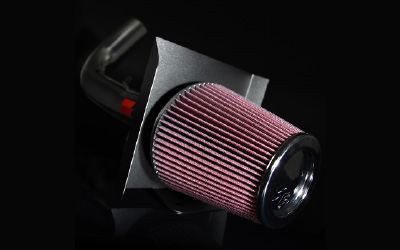 1992
K&N releases its first cold air intake system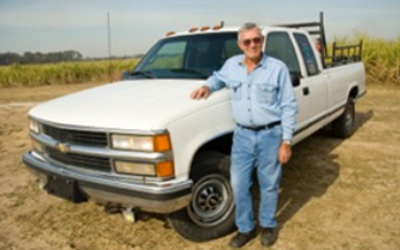 2005
Carl Judice reaches 1,000,000 miles in his 1998 Chevy with one K&N air filter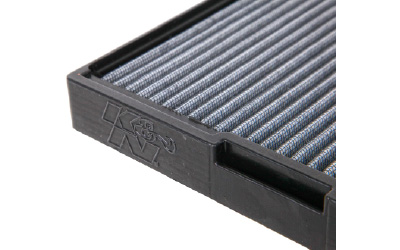 2014
K&N releases its first washable cabin air filter
2016
K&N becomes the Official Filter of NHRA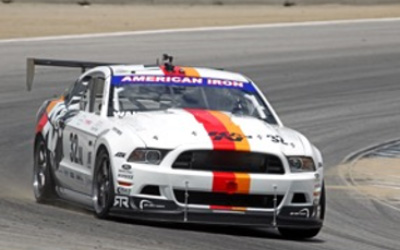 2017
The K&N built and operated Mustang race car wins the American Iron Championship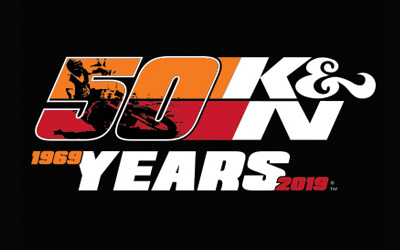 2019
K&N celebrates 50 years in business, thanks to loyal customers like you!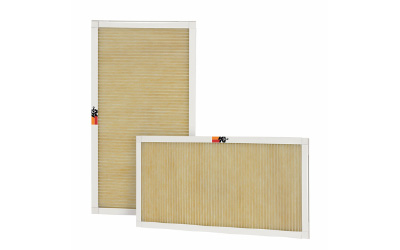 2019
K&N releases a premium washable home air filter line
Learn more about the origins of K&N straight from the founders,
Norm McDonald and Ken Johnson.
---
WHAT MAKES K&N THE BEST IN THE AFTERMARKET?
All K&N products undergo rigorous testing to ensure that they adhere to demanding quality standards. We stand behind our products with some of the most extensive warranties in the aftermarket.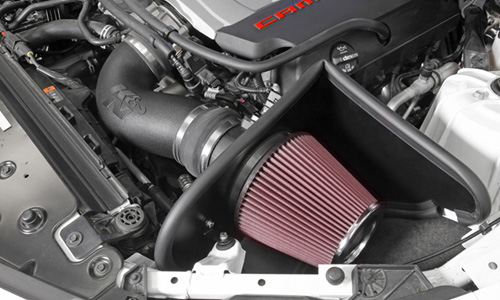 HORSEPOWER TESTING
Horsepower and torque claims are based on testing of an actual vehicle on a dynamometer before and after a K&N product has been installed. Horsepower/torque testing is performed on Dyno Jet 248 and SuperFlow 880E dynamometers, which measure actual brake horsepower and torque at the wheel(s) receiving power from the drive train. For most intake systems, dynamometer charts are available on the individual product pages under "Resources".
AIRFLOW TESTING
K&N performs all airflow testing on a SuperFlow Corporation SF-1020 flow bench. The SF-1020 is a computerized flow bench capable of measuring airflow rates up to 1020 cubic feet per minute (cfm) at test pressures of up to 65 inches of water. To read the details of air filter testing protocol, please visit the
airflow testing protocol page
.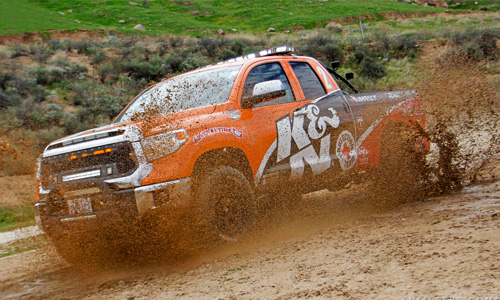 ---
PRODUCTS AND FACILITIES
In addition to performance air filters, K&N® manufactures a variety of other protection and performance products, including air intake systems, oil filters, fuel filters, cabin air filters, and home air filters. Over the course of five decades, we've built a reputation for exceptional quality and customer service that millions of customers trust.

K&N products are designed and manufactured on-site. K&N® is headquartered in Riverside, California, in a building complex spanning nearly 400,000 square feet, and also operates facilities in Grand Prairie, TX, England, China, and the Netherlands. K&N facilities include departments for engineering, product design, manufacturing, warehousing, test facilities, purchasing, sales, customer service, marketing, and corporate offices.
K&N Warehouse
Dynamometer Testing
Vibration Testing Lab
---
RACING AND PARTNERS
K&N is a proud partner of many prominent sports organizations, including NASCAR, NHRA, and many others. To view all of our upcoming events, please view our
events schedule.
VIEW EVENTS SCHEDULE
---
STILL HAVE QUESTIONS?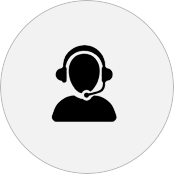 Monday – Thursday
6am to 5pm PST
Friday
6am to 4:30pm PST
Saturday
7am to 3pm PST
1-800-858-3333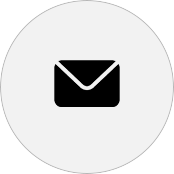 For any product related questions, please send us a message:
[email protected]