IMPROVE
VEHICLE PERFORMANCE
GET MORE HORSEPOWER
---
K&N premium aftermarket performance products help your car, truck, motorcycle, dirt bike, or ATV perform its best—helping you obtain improved power and an enhanced driving experience from your vehicle. You'll enjoy increased horsepower, torque, and acceleration—all from the vehicle you already own.
EASY INSTALLATION
Most intake systems can be installed in less than 90 minutes with basic hand tools, and utilize factory mounting points for a more intuitive installation process. Likewise, K&N air filters are designed to fit easily into your factory air box.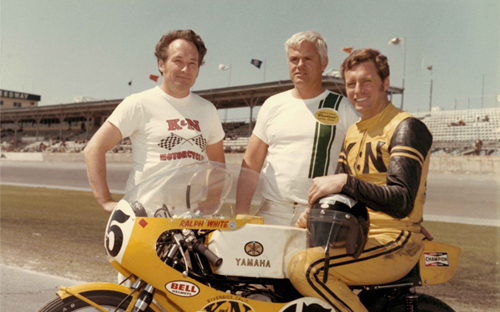 BUILT BY RACERS, FOR RACERS
---
In the early 1960s, two innovative motorcyclists—Ken Johnson and Norm McDonald—developed an unconventional new air filter design, engineered to perform under the demands of the dusty, silty racing tracks of the California desert. Five decades later, K&N continues to be an industry leader and pioneer in technology, offering thousands of exceptionally-engineered performance products to automotive enthusiasts worldwide..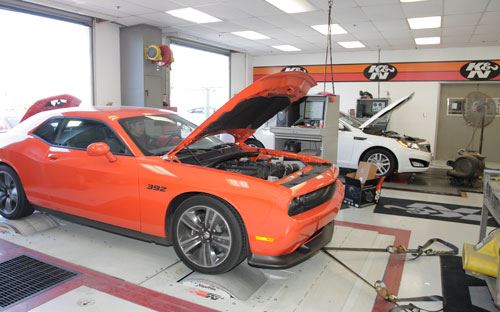 EXTENSIVELY TESTED
---
After an extensive research and development process, every K&N product endures rigorous testing to earn the K&N name, because there's no replacement for hitting the pavement. There's a reason top racers trust K&N to protect their trophy trucks in the Baja 1000, premium racecars in 24 Hours of Le Mans, and 10,000-horsepower Top Fuel dragsters—K&N filters keep dirt out, and let airflow in.
ENGINEERED TO DELIVER PERFORMANCE
---
K&N has a passion for innovation, which is why a full staff of engineers and product designers use cutting-edge technology to engineer every product for ground-breaking performance. K&N is the birthplace of the #1 air filter in NASCAR—and if it works for the world's top racers, it will work for you.
OUR STORY
WHY K&N?
We're #1 for a reason. Since 1969 every product we've created
delivers high-performance, unmatched quality and longevity.
LEARN MORE
WELCOME TO THE WORLD OF
#KNFILTERS
See what's new in our community, and what our fans have to say. Don't forget to tag #KNFilters on social media so your photos can be featured.
Chat Now